Everson Tesla's Commitment to Magnet and Coil Designs Assures the Customer They Will Get Specification Performance and Quality. Manufacturing in a Global Market is Our Specialty.
---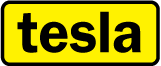 Everson Tesla's commitment to applying the most innovative technology and problem-solving capabilities keep our customers at the forefront of the industry.
We continue to build on our reputation as a technological leader and innovator to provide the best possible components, products, and services for our customers.
---
News & Events
Covid 19 Crisis Information: April 2020

Everson Tesla is currently open for business for the foreseeable future. We are classified in PA as an "Essential Business" supplying the Defense, Medical, and Transportation Industries with needed products. Gregory J. Naumovich, President Everson Tesla Incorporated
Recent Projects
These are a few examples of some of the projects we have completed that utilize our innovative technology.
See All Projects...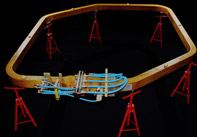 Trim Coil for 7-X Stellarator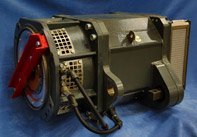 Traction motor used in Light Rail
Resistive
Electromagnet Projects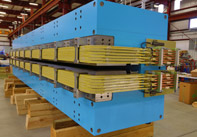 Resistive
Electromagnet Projects